Velcro City Records is proud to present
Future Forward
. A compilation of sexy and sultry tunes imbued with the timeless sound of disco, french touch, house, and an all-around feel good groove. This painstakingly curated selection of songs, all exclusive and never released before, are sure to set your hips to swaying and feet to stomping.
From the lead-in song aptly titled "Sexy Disco" by Ivy 166 we set the mood of this nostalgia-inducing album. El Seano delivers a nice slow burner while MooZ notches up the classic Galactik Knights – Havin Fun original. Amphibian goes supernova with just the right amount of twang while closing out Side A.
Flipping this album over we are welcomed by a smooth neon groove by Lamet followed up by the darker tech-influenced radio edit of That's the Way by Paramour and Alexander Price. Tyshaun (1/2 of Galactik Knights) debuts his new solo act with a delicious original full of pitched stutters and great house chords and Vanish rounds out this release with some cosmic chill for "Long Gone."
Be sure to pick up this exclusive release and amazing milestone.
As always, be kind, rewind. VCR

***Digital Download Cards are included with every purchase to enjoy this record in digital format**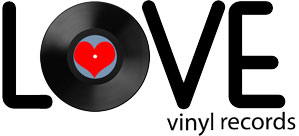 OR CHECK YOUR LOCAL RECORD SHOP
PREVIEW THE RELEASE
ORDER NOW